The Board Meeting scheduled for tonight has been cancelled. The next meeting will be on Wed, Sept 27.

Classroom quilts in Mrs. Jansen's classroom!

Great work happening in Mrs. Hetchler's classroom!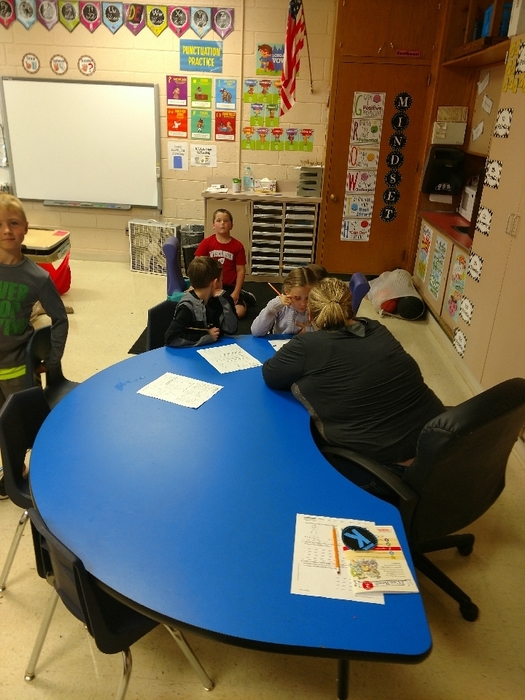 Come check out our awesome Volleyball Teams and support the Nic Pearson fundraiser. Tonight at LMHS Gym. 5:45 & 7 pm

FYI: If you pay for school lunch online (link sent out earlier), you only need to put money into one of your children's accounts with eFunds. Our system makes the money available to the entire family. You are also able to pay any fees or dues with this system. Please be sure to mark them as such. Any questions, contact Shelly Hayden.

Opening Session at the elementary school.

Tardy on the first day...but on their way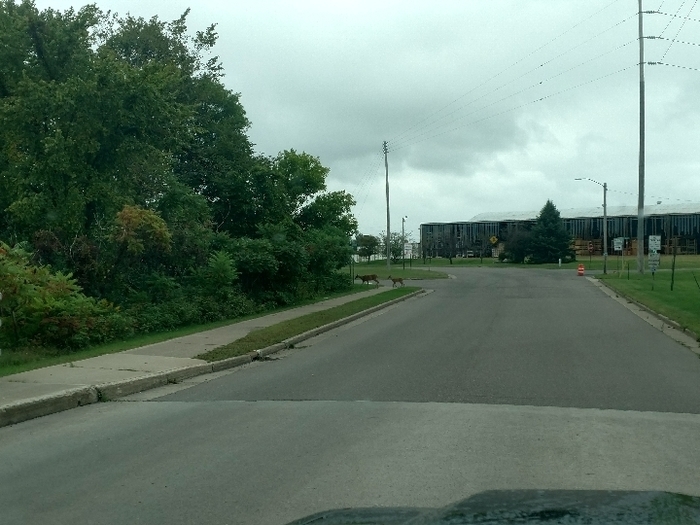 Opening Session at LMHS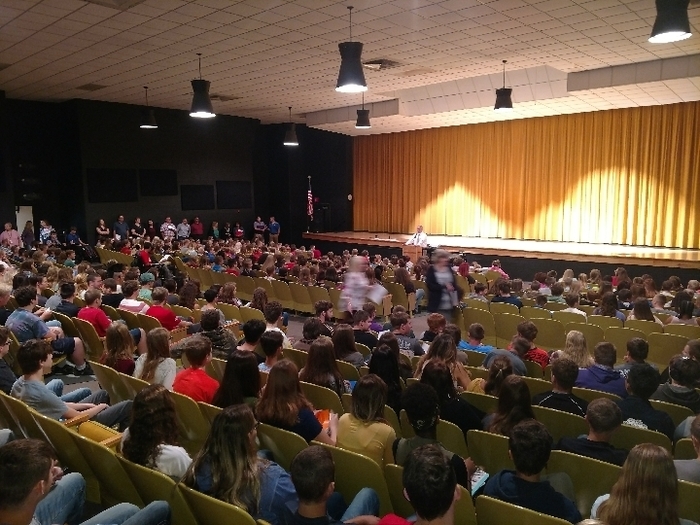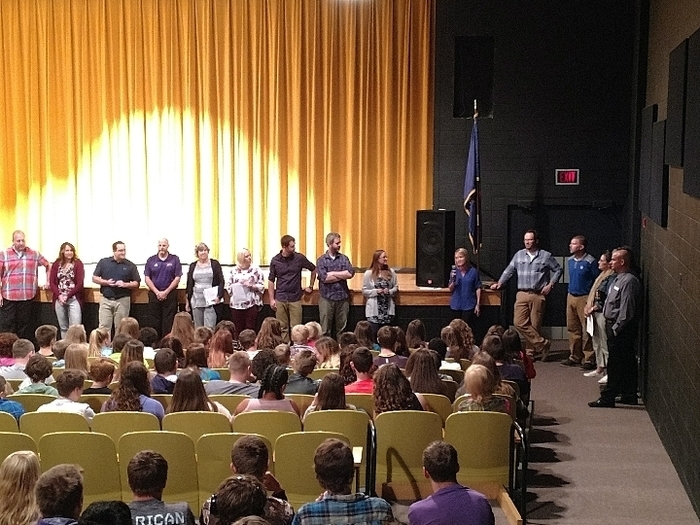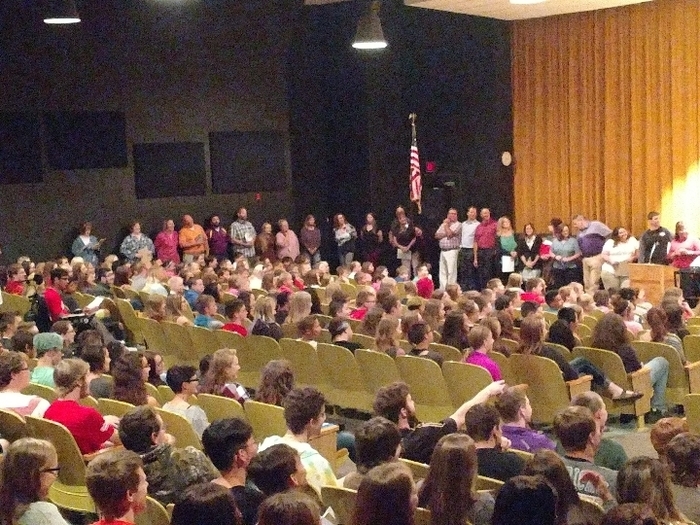 Please remember that ALL students will have school on Tuesday, September 5th - Grades 4K through grade 12. The will be no Freshman First at the High School this year.

Want to make your child's lunch payments online? You can do that now. Log into your Skyward Account and access Online Lunch Payments. Create an account at:
https://eps.mvpbanking.com/cgi-bin/efs/login.pl?access=56112
. Please note: You must have one of your child's Skyward numbers to register. Find that in your Parent Portal on Skyward or at your child's school office. Contact Shelly Hayden at 715-532-5531x269 with any questions.

ELEMENTARY START TIME REMINDER: Elementary students should be in their classrooms and ready to learn at 8:15. The front doors open at 7:30 each morning and lock again at 8:15. The LES office opens at 7:30 and teachers arrive at 7:45.

The Middle and High School will be holding their open house tonight, Wednesday, August 30th from 6-7:30 pm. This is open to all students and is a great time for any new students to the building to meet with teachers, get their schedules, and become familiar with the building. We look forward to seeing you there!

Welcome to our new staff, who attended their first in-service on Thurs, Aug 24. From l to r: Kristine Schilling, Kathy Plahuta, Jessica Larson, Jody Coughenour, Anna Klapperich, Amy Wagner, Kasey Bruha, and Patricia Zbikowski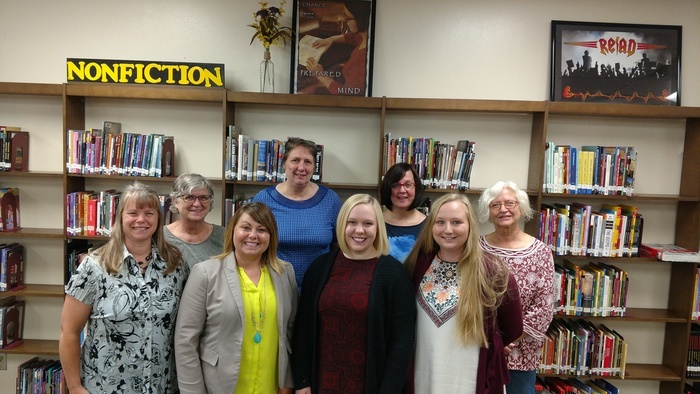 A sign of the times...School begins in 14 short days (Tues, Sept 5). Are you ready?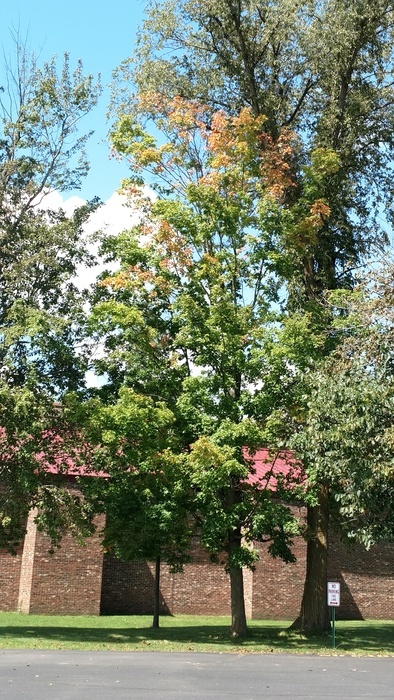 Starting at 5:00 PM on August 27, the Trident Swimming and Diving Team will be holding a 24 hour relay. Each team member will swim for one half hour at a time with all yardage/mileage recorded over a 24 hour period. It's purpose is to secure funds for some of the things which our normal budget does not cover. This may include sweat suits, team T-shirts, and State and Sectional Team T-shirts. We would greatly appreciate any donation which you feel is appropriate. This may be done as a lump sum donation, a pledge of money for each for each mile completed, or a pledge of money for each yard swum. Please make checks payable to : Ladysmith Girl's Swimming. They can be mailed to Trident Swimming and Diving, 1700 Edgewood Ave., Ladysmith, WI 54848. Thank you in advance for your support.


Teachers hold first day of in-service on Solar Eclipse Day 2017. Elementary on Restorative Justice, LMHS on Trimester conversion.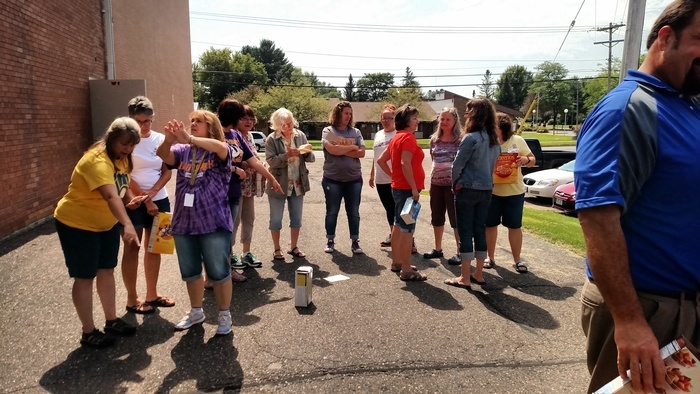 Ladysmith Elementary Open House Tuesday, August 29 4:30 - 6:00 pm

ATTENTION: If you have not filled out child's registration materials for the 17-18 year, please stop in your child's office ASAP. Staffing decisions hinge on registrations being completed.

Present Positions Open: Gr 5/6 Football, LMS Boys/Girls Basketball, & LMS Girls Volleyball. Apply on WECAN. Check out our Website.

Reminder: Free Sports Physicals are available Tues, Aug 1 at the Marshfield Clinic from 5 - 7 pm for Grs 7 - 12.